Sponsorship in Grundy, VA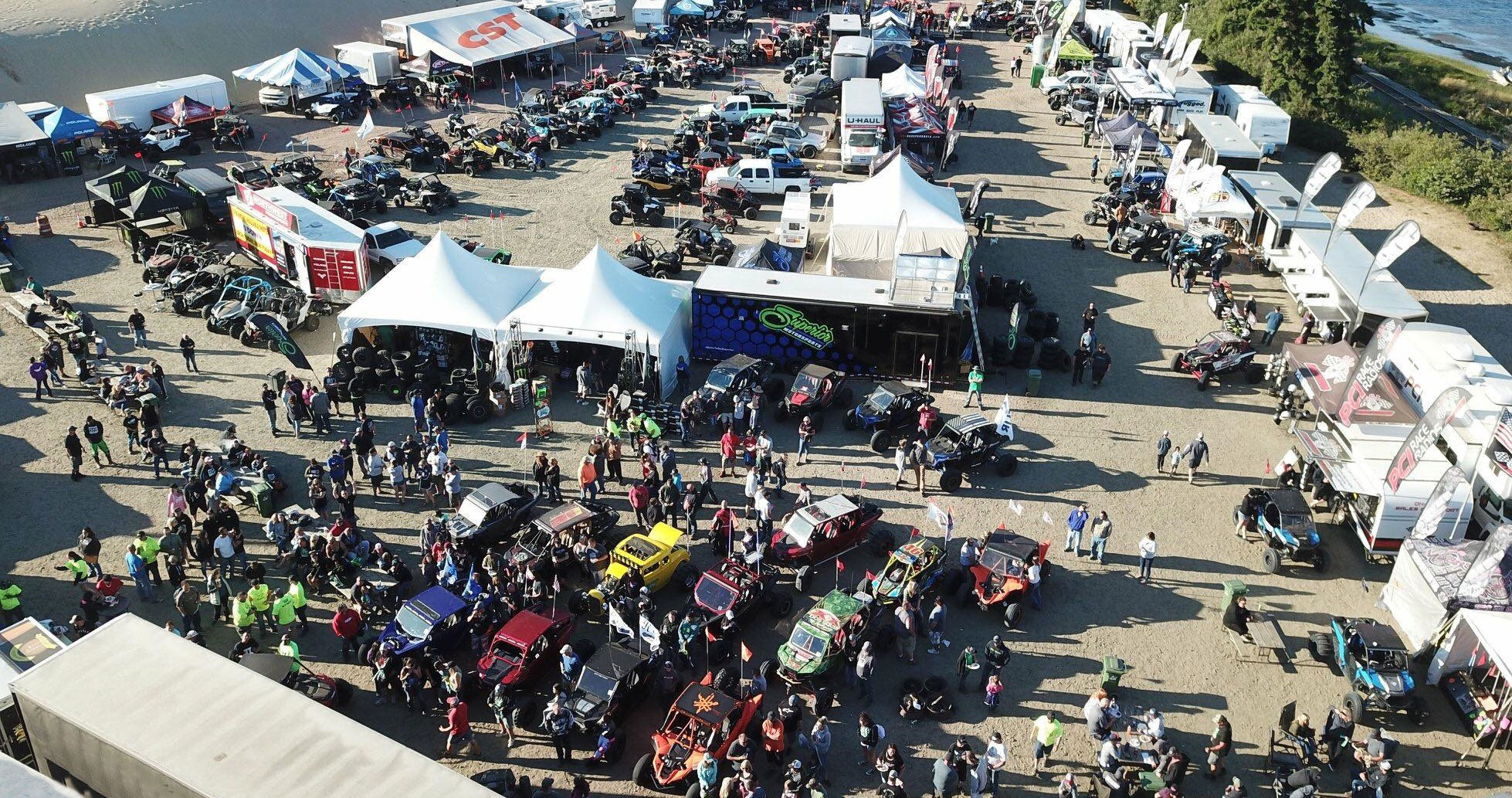 Every year UTV Takeover events get bigger, better, and more exciting. This year is no different! We are excited to bring the biggest offroad UTV tour ever to travel the country! Not only do we bring the largest crowds of UTV enthusiasts to one place, but we also bring the community around exciting brands, interactive events, and viral expositions! Each location on the Takeover tour is unique and provides a different backdrop to explore and promote!
We have selected these locations to not only highlight the variety of terrain and riding available across the country but for our sponsors to best showcase their products and maximize their reach to the target demographic. Not only do you get face to face interaction with the community, but you can also participate and market your products or services!
Over 30,000 people join us each year to enjoy our premier events including Huckfest, Wheeliefest, Hillfest, Short Course and Drag Racing. Takeover events also bring dozens of other activities that brings the community together to showcase how much fun we can all have in our UTVs. We have something for everyone!
This year, we've moved the application process all online to help expedite the process and make sure everybody has a fair shot at the best that Takeover has to offer our valued vendors and sponsors. We have packages that meet every marketing team's size and budget.
Sponsorship & Vending Benefits
| | | | | | |
| --- | --- | --- | --- | --- | --- |
| Timing | Elite | Presenting | Team | Vendor | Description |
| All Year | -$200 | -$100 | | | VENDING BUNDLE: Save up to $200 bundling Vending & Sponsorship! |
| All Year | X | X | X | X | Linked Sponsor logo on the sponsorship/vendor pages of the UTV Takeover website |
| Before Event | X | X | | | Sponsor logo on the event's Sponsor Grid graphics on UTV Takeover social media posts |
| Before Event | X | X | | | Sponsor-specific photo ad post on UTV Takeover social media with tour overlay |
| Before Event | X | | | | Sponsor-specific story accompanying photo ad post on UTV Takeover social media |
| Before Event | X | | | | Share of sponsor's Facebook page or post on UTV Takeover Facebook page |
| During Event | 0:30 | 0:15 | | | Sponsor-specific video ad post on UTV Takeover social media with tour overlay (provided by Sponsor) |
| During Event | 2/Event | 1/Event | | | Sponsor-specific "come see us" video post/story on UTV Takeover social media |
| During Event | 1 | 1 | | | Banner within the UTV Takeover Community Tent (provided by Sponsor, up to 3' x 10') |
| During Event | 2 | 2 | | | Banners at the focal point of Sponsored Activity (provided by Sponsor, up to 3' x 10') |
| During Event | X | X | X | X | Logo within the printed and electronic Event Program's Sponsors/Vendors Grids |
| During Event | X | X | | | 1/8 Page Ad Space within Printed Event Program (provided by Sponsor) |
| During Event | X | X | | | Participation encouraged at the sponsored activity |
| During Event | X | X | | | Brand call-out in all mentions of sponsored activity |
| During Event | X | X | | | Brand call-out within scheduled audible reminders of activities over the PA system during the event |
| During Event | 0:15 | X | | | Sponsor-specific Audio Ad over PA system during the event in Vendor Row and activities |