Have a question? View our VIP Beach Camping FAQs below!
Please be aware wristbands are sold separately and you must purchase wristbands to access VIP Sand campsites as they are within the event boundaries.
PURCHASE YOUR WRISTBANDS HERE!
NEW FOR 2023: NO CLASS A VEHICLES ON THE SAND!
Class A vehicles are NO LONGER allowed onto the sand during the event! We've tried our best to accommodate these large Class A RV/Motorhomes each year with the help of our Dozer Team, but they inevitably always get stuck, typically resulting in body damage, and unfairly tie up the dozers and crew that would otherwise be helping other campers. Please consider purchasing camping in one of our graveled camping sites like Sand Pit or Lake View campgrounds, or an Off-Site Campground.
VIP Sand Camping Map
Event Overview Map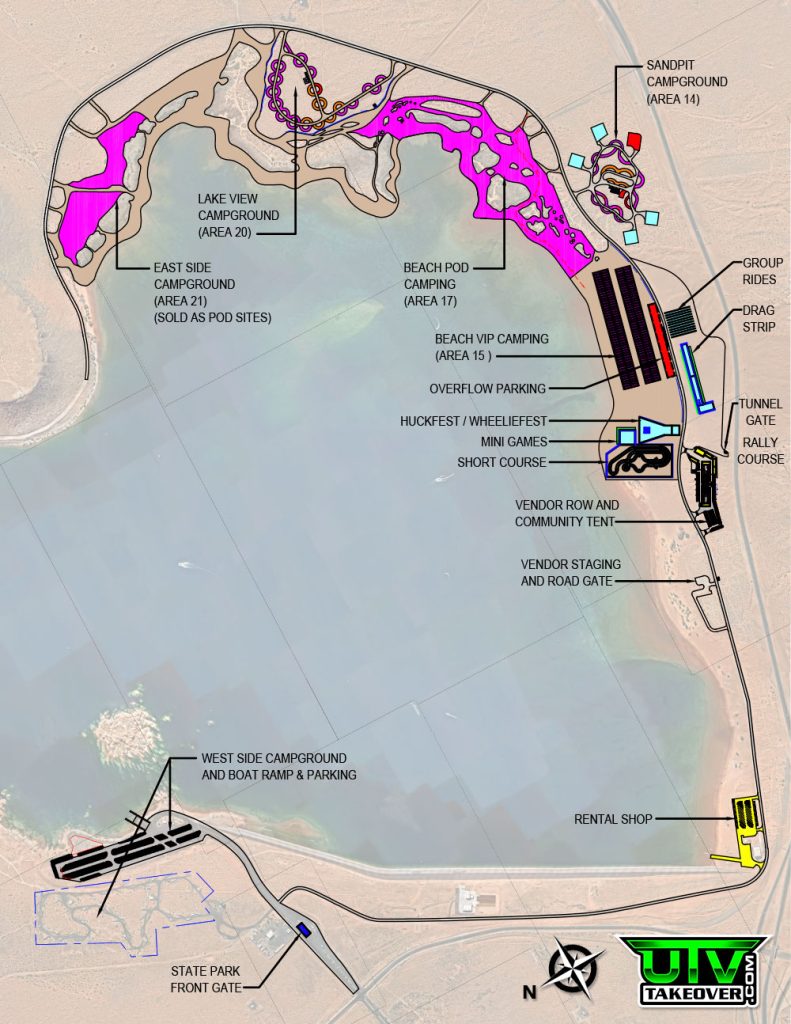 VIP Beach Camping FAQs