The Mill Casino Dry Camping
Dry Camping

Tuesday - Sunday
100 Sites Available
6 Days / 5 Nights
24' x 40' Dry Camp Site on Gravel
Easy Access to the Mill Casino
Casino Shuttle to Event
Dedicated Unload/Load Area at Event
UTV/ATV Overnight Parking at Event
$50 OFF - BUY NOW!
Full Hook-Up RV Park
Tuesday - Sunday
$60
Per Night Rate
Subject to Availability
Spacious RV Park
Access to Full Hook-Ups
Access to Casino Pool
Special Nightly Rates
USE GROUP CODE 9357
FOR DISCOUNT!
RESERVE NOW!
Have a question? View our Mill Casino Dry Camping FAQs below!
Please be aware wristbands are sold separately and you must purchase wristbands to access sand campsites as they are within the event boundaries.
PURCHASE YOUR WRISTBANDS HERE!
The Mill Casino Dry Camping Map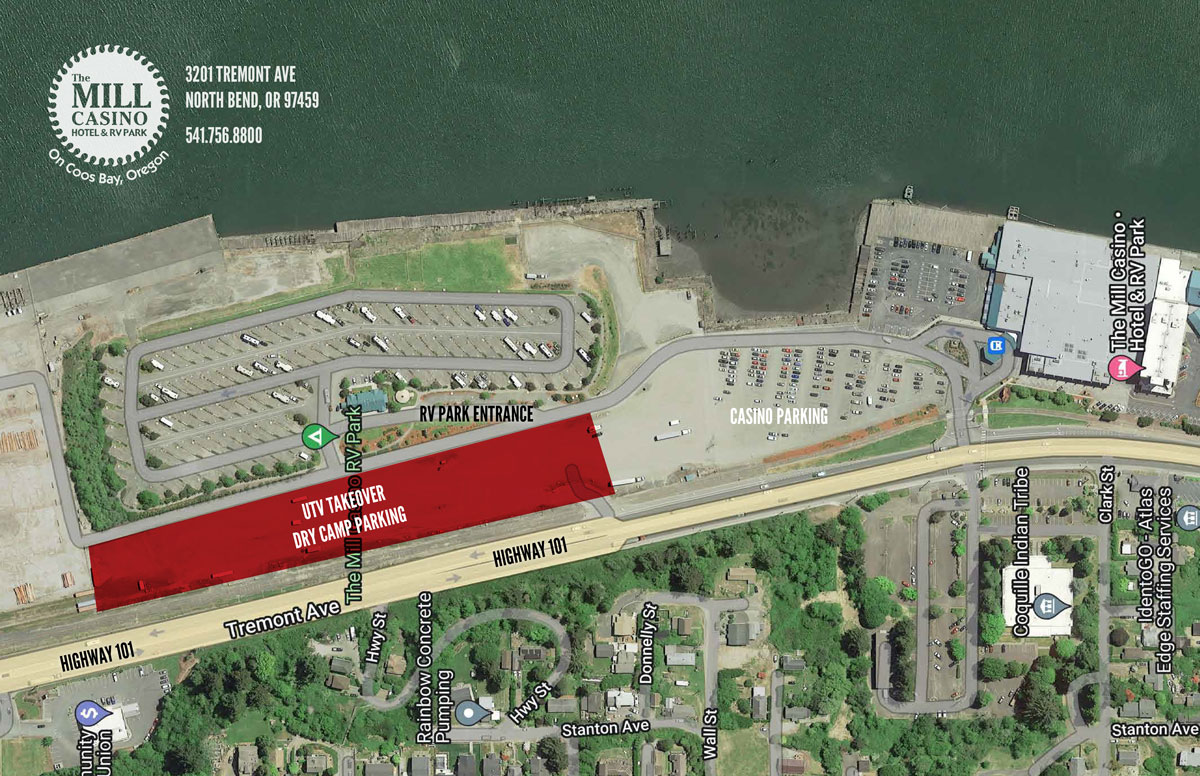 The Mill Casino Dry Camping FAQs